Spring 2020
Strengthening the Head Start Legacy: Growth, Health and Justice (HEADSTART)
Strengthening Headstart: Health, Growth And Justice Head Start is this nation's largest investment in young children to date.  It is also one of the few remaining efforts from the 1960's "War on Poverty".  
Students will:
review data and documentation of the historical successes and challenges of Head Start;
analyze and reflect on the impact it has had in communities;
engage in a qualitative/participatory research project;
design a collective action project in conjunction with Head Start community participants that will enhance or improve the health, growth or justice in that Head Start Community.
Service Coordination Team is multi-agency, multi-faceted program to manage what have been identified as chronic offenders in Multnomah County, Oregon. The purpose of this Capstone is to develop and undertake an evaluation of this program from both a process and outcome perspective. Students will work with all stakeholders in this program at various sites in the community.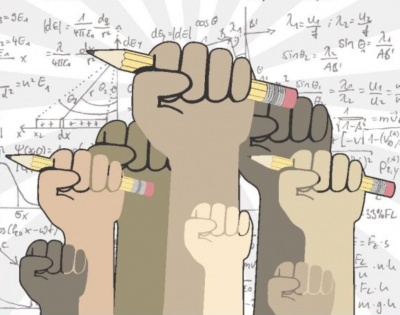 Reporting Live
Art and Social Change 
The working Thesis for this class is that for Art, or indeed anything/anyone, to effect change in a society the work/ideas must be palatable to the majority, real and tangible in terms of outcomes and sustainable over time. We never get far when we try to change using hate, anger, force or such "clubs."
Design/Edit 4 Organ Donor
Students will work with the nonprofit agency Donate Life Northwest (DLNW) while learning about their mission to save/enhance lives through the promotion of organ, eye, and tissue donation. Students will design/edit promotional documents (digital, video, electronic or for print), while integrating knowledge from their own field of study, familiarity with today's popular culture, and the community partner's mission to increase registration of voluntary organ donors in the Pacific Northwest, and to honor the brave individuals and their families who make the decision to donate.
Forests, Narratives and Social Movements
Social movements have shaped the world we live in and are one of the most important sources of social change. They often organize to address issues of inequity, oppression or prejudice in local, regional, national and transnational spheres. They arise to address factual situations: the number of people without health care, levels of air pollution, racial profiling, unemployment, deaths in war or the destruction of the environment. However, facts alone are not sufficient to create social change.
Portland's Water
This course is designed to give students an opportunity to learn about tap water and create community outreach products for the Portland Water Bureau.  Our community partner for this class is the Portland Water Bureau. This class will focus on the Bull Run watershed (the source of Portland's drinking water) and the work of the Portland Water Bureau -- how they deliver our water to our taps.
Linking the Generations
Students will engage with older adults to complete a variety of life history projects. Students will address their assumptions and stereotypes toward the aging population and will reflect upon personal barriers and successes in the intergenerational communication process. Communication issues will be addressed in the areas of intrapersonal, interpersonal, and intercultural communication.
Pages